The #BlueJays take on the Seattle Mariners in this mid-week series at the Dome.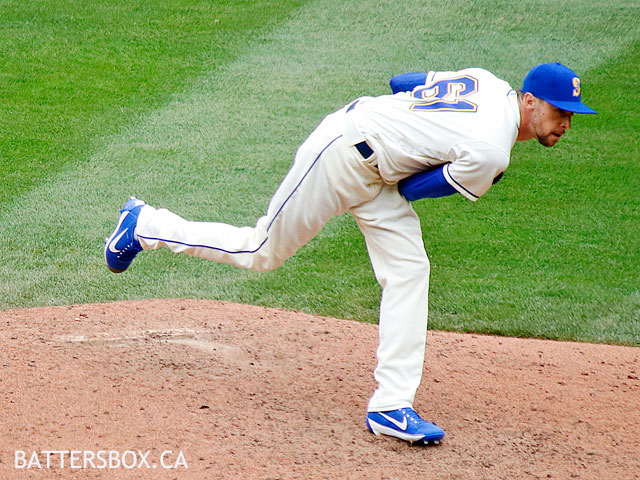 Casey Lawrence
- pitching for the Mariners Sunday at Safeco Field - was 0-3 with an 8.78 earned run average with Toronto last year.
Series Schedule/Probable Starters
Tuesday at 7:07 pm ET -
James Paxton
(1-1, 4.19 ERA) vs.
Marcus Stroman
(0-4, 7.52 ERA)
Wednesday at 7:07 pm ET -
Wade LeBlanc
(0-0, 3.57 ERA) vs.
Jaime Garcia
(2-2, 6.60 ERA)
Thursday at 7:07 pm ET -
Mike Leake
(3-3, 6.28 ERA) vs. LHP
J.A. Happ
(4-2, 3.67 ERA)
The Mariners are coming off a 3-3 homestand in which they took two of three from Oakland before falling two games to one against the Los Angeles Angeles. Seattle is 19-14, one game back of Houston and 1.5 back of the Halos in the AL West.
The Blue Jays dropped two of three in Tampa. Their 19-16 record leaves them 6-1/2 games behind Boston and 5-1/2 behind the Bronx Bombers in the AL East.
On Deck
- Boston is in town for the weekend.