The #BlueJays go to Motown to begin the month of June.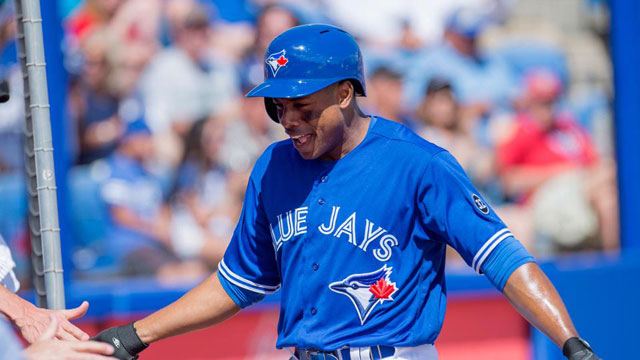 Curtis Granderson returns to Detroit where he began his major league career in 2004.

Series Schedule/Probable Starters
Friday at 7:10 pm ET - Jaime Garcia (2-3, 5.52) vs. Blaine Hardy (1-0, 2.70)
Saturday at 4:10 pm ET - J.A. Happ (7-3, 3.84) vs. Matt Boyd (1-1, 2.40)
Sunday at 1:10 pm ET - Aaron Sanchez (2-5, 4.77) vs. Michael Fulmer (2-4, 4.60)

The Tigers look to continue rolling in their current homestand that has seen them take two of three from the Chicago White Sox and three of four from the Los Angeles Angeles. They are in second place in the AL Central, 4-1/2 games back of Cleveland.
The Blue Jays were swept in Boston and their 25-31 record leaves them a whopping 13.5 games back of the Beantowners.
Randal Grichuk
and
Aledmys Diaz
are back
off the DL so let the playoff drive begin.