Today we feature some of the catchers in the lower levels of the organization.
One of the newest Jays, Travis D'Arnaud, is handling the catching duties in Dunedin. D'Arnaud does have a wide catchers frame.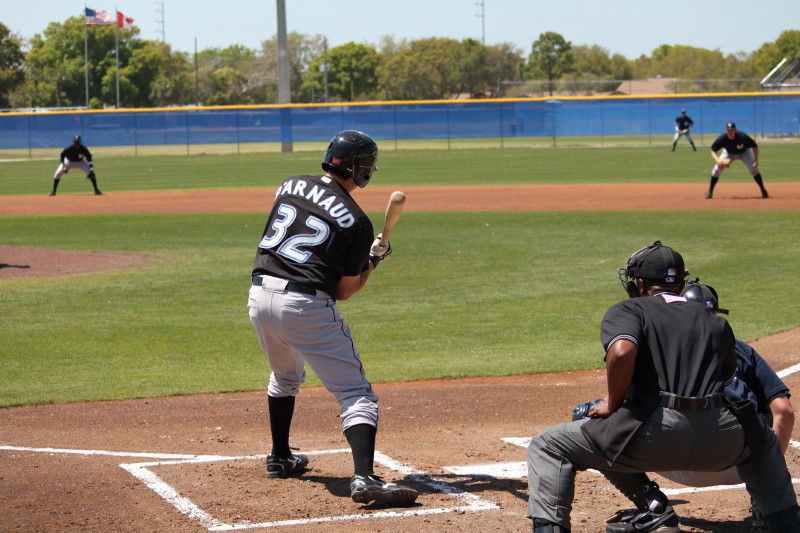 The Lansing catching duties have been split between Sean Ochinko and Jon Talley.
First we have a photo of Ochinko.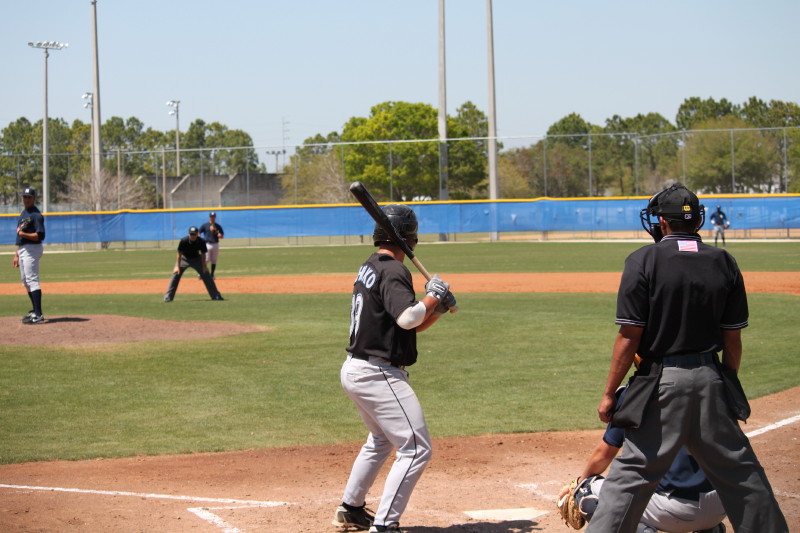 And here is Talley.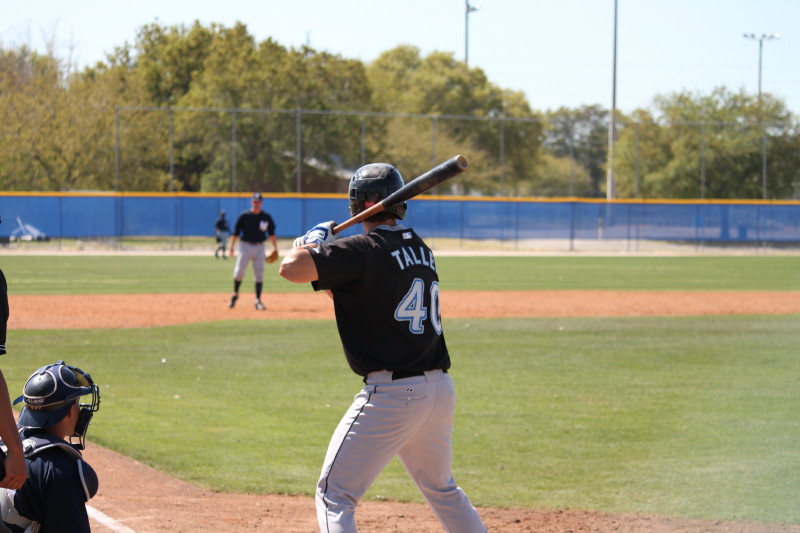 Carlos Perez was injured in March and could not compete for a Lansing job. As I mentioned in my comments from Dunedin, Perez is one of the smallest catchers in camp, I don't think he is as big as the six feet the Blue Jays claim. He looked about 5'9" or 5'10" to me.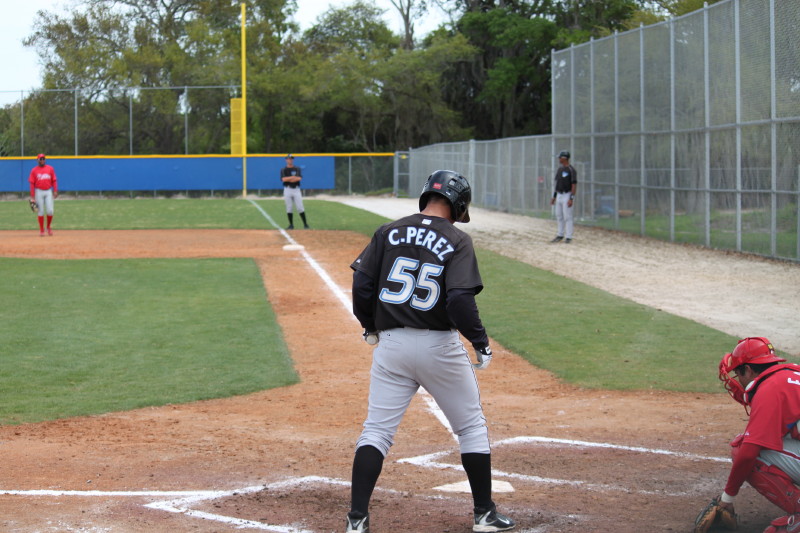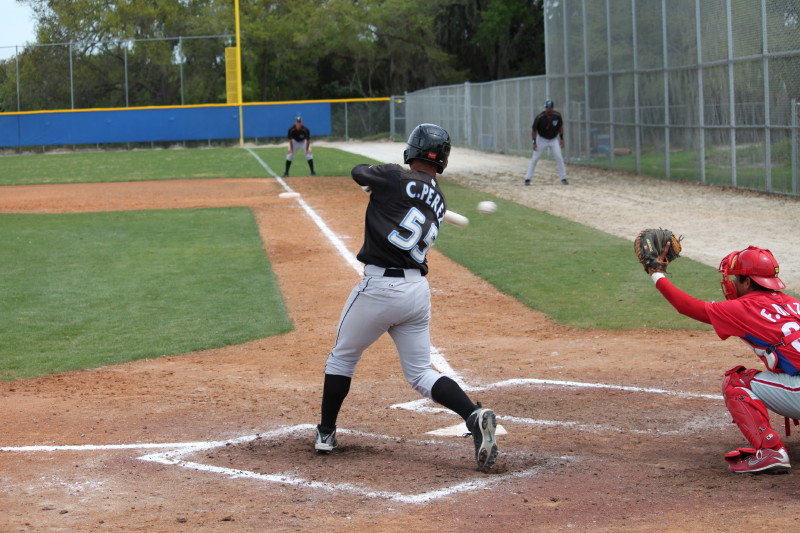 Santiago Nessy is a young catcher, who is approx. 17 (not sure of DOB) and who signed last year out of Venezuela by the Jays. Here are a couple of photos of the youngest catcher. Again he has a wide catchers frame, especially given his young age.