Jake Marisnick was a third round selection of the Blue Jays in 2009. Marisnick didn't play in 2009 but started 2010 in extended spring training and then continued in the GCL. In early August Marisnick was promoted to Lansing in the Midwest League. Marisnick is a California kid and is 19 years old. I spoke with Marisnick recently in Lansing.
BB: You were a football player too in high school. When you were drafted did you have a tough choice or did you know you wanted to play baseball.
JM: After my junior year I sat down and talked with my parents. I have loved baseball my whole life, ever since I was a little kid so coming into my senior year I talked with my parents and decided baseball was the way to go. I gave up the patch for my senior year, which was tough, but baseball was the way to go.
BB: When you were drafted was there any doubt you were going to sign or were you worried you wouldn't get an offer that was good enough?
JM: I just let my agent Larry Reynolds deal with that, I just hung out and waited. I am just glad it worked out.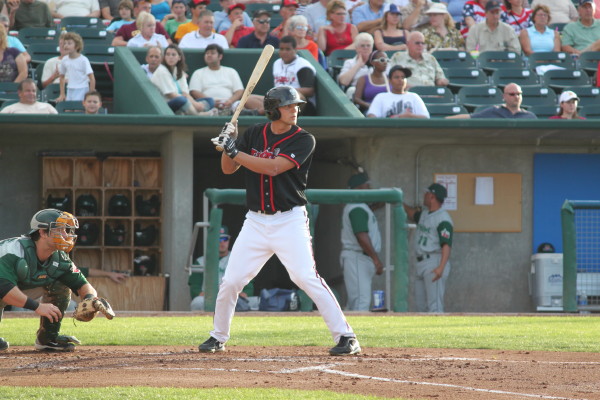 BB: So when you went down to Florida to the instructional league was it a shock, was there something you weren't expecting?
JM: It was the first time I had used wood bats consistently. The guys there were very accepting, they took me in and showed me around. There are a lot of good guys in this organization, a lot of good coaches and trainers too. So everything went smoothly for my first instructs.
BB: Were you always a centre fielder?
JM: For the most part, like most kids I was a shortstop when I was younger but I moved out before high school. I played left and right in the showcase circuits.
BB: I know you were hopeful of starting the year in Lansing, how disappointing was it not to come here?
JM: I really wanted to start out here, but things worked out, I ended up here. They wanted to keep me comfortable there
BB: The Jays have slowed down their promotion of prospects this year. Did they explain that to you?
JM: Yes they sat down and talked to me a little bit. I was totally for it, its just staying around the guys I had been with. It was just about starting my season not under pressure, I started out relaxed doing the same things I had been doing.
BB: Is there a difference between extended spring training games and GCL games or are they the same thing?
JM: The same thing but games start to count. I don't want to say take it more seriously but me and my fellow players we took extended spring as a learning experience. In the GCL games you play against a lot of the guys you played in extended spring and because it's almost the same its comfortable. You played it like it was a regular baseball game, just no fans. That's what you have to get used to up here, playing in front of five or six thousand people every night, it gets your heart going a little bit, that's one thing you didn't have down in the GCL.
BB: Five or ten people there
JM: On a good day, five or ten people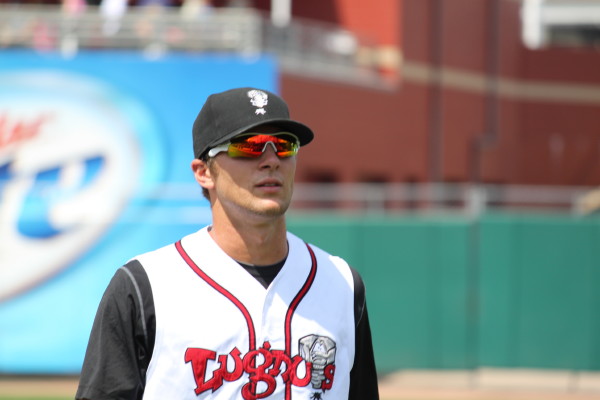 BB: When the short season ball started you didn't get Auburn you stayed in Florida, was that disappointing again?
JM: It was kinda the same deal, keep me comfortable, keep me in the environment that I was used to, to start my career, so I didn't come out and try and do too much. I just stuck with the same stuff I had been doing through spring training, through extended. I was working on a lot of things with my swing and defense, it was a comfortable transition to getting here to Lansing.
BB: What has been the biggest change in your game in the first four to five months of being a pro?
JM: Just adjusting to the pitching, seeing consistent guys throwing low nineties, getting ready to hit, not moving so much in the box, simplifying.
BB: So how shocked were you when they told you you were going to Lansing?
JM: I was excited, excited to finally play in front of a crowd. From everything I had heard this place is awesome, great city. When I finally got the call up I was nothing short of excited.
BB: Have you heard the stories about the cold in the spring here?
JM: I heard about it. It will be the first time I play in extreme cold, extreme cold for baseball that is.
BB: So now that you are here in Lansing have you noticed a difference in the game?
JM: I just have to keep the same approach. The hardest thing I have to adjust to is staying relaxed, not trying to do too much, not trying to hit the ball out of the park with every swing. Take the same approach I took in the GCL and I am starting to feel better up here, starting to relax. When I first came up I was trying to do too much. Now I am starting to settle in, seeing pitches much better, getting used to the lights.
BB: You seem like a guy who puts a lot of pressure on himself.
JM: Not for the most part, just when I first came up here it was the first time I had played in front of that many fans. A hundred was probably the most people I had played in front of until I came up here.
BB: So over the last three weeks are you just going to try and finish strong?
JM: Yes just stay doing what I have been doing, keep listening to the coaches, looking forward to hopefully my first professional playoffs.
-------------------------------------------------------------
Batters Box thanks Jake Marisnick and good luck getting to the playoffs.