The
POTD
turns back the clock to the rubber match in Minnesota's lone visit to Toronto in 2010.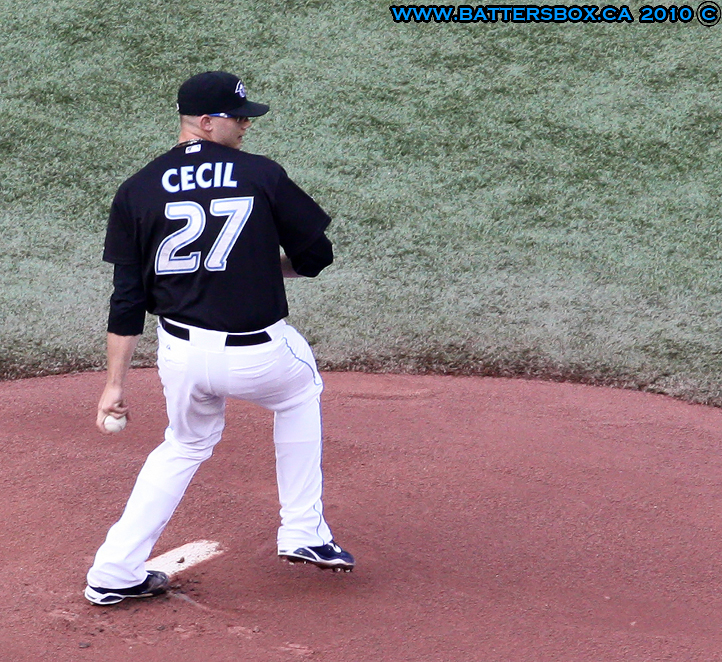 Lefty
Brett Cecil
sets the tone with seven innings of one-run ball against the Twins.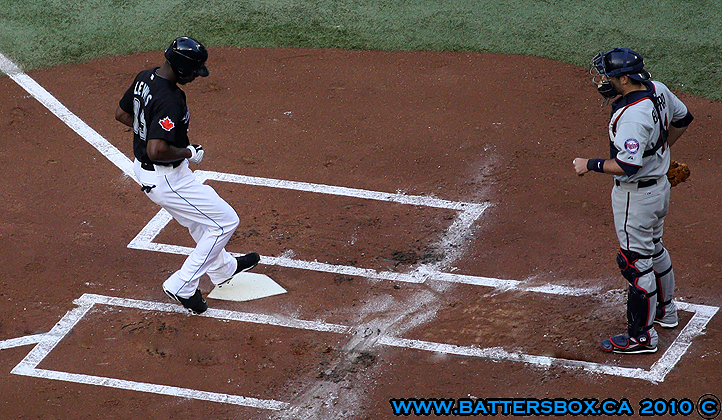 Fred Lewis
crosses the plate after a leadoff homer against Twins starter
Scott Baker
.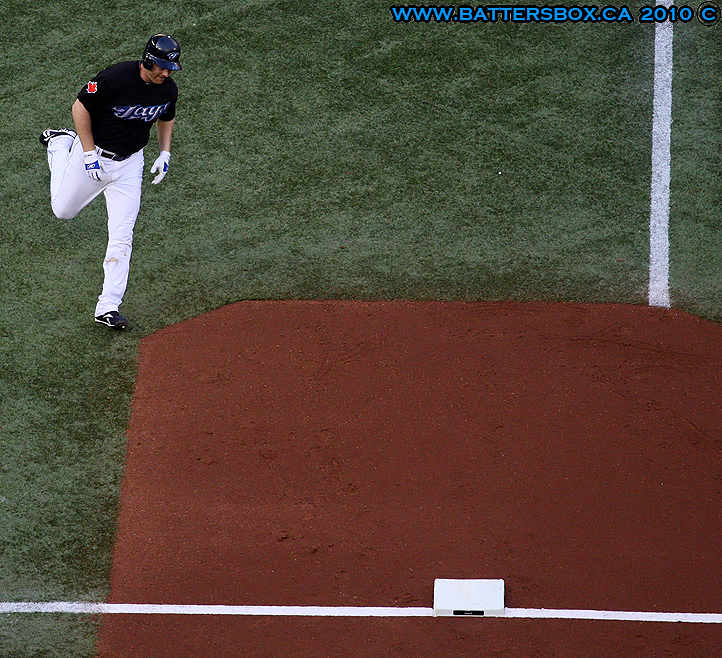 Adam Lind
gets ready to touch third after getting to Baker with a leadoff homer in the second inning to make it 2-0 Toronto.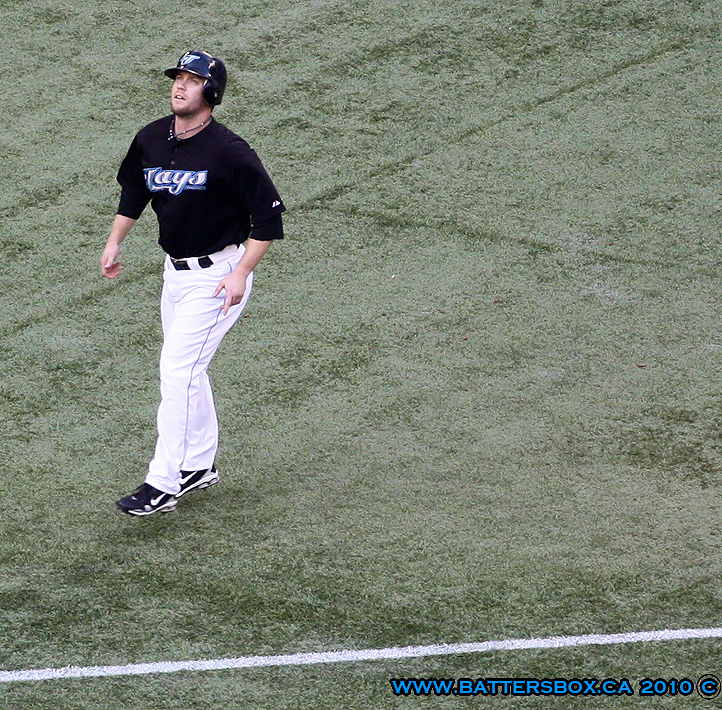 Aaron Hill
followed Lind's blast with a single but he remains stuck at first after
Lyle Overbay
flies out to left field.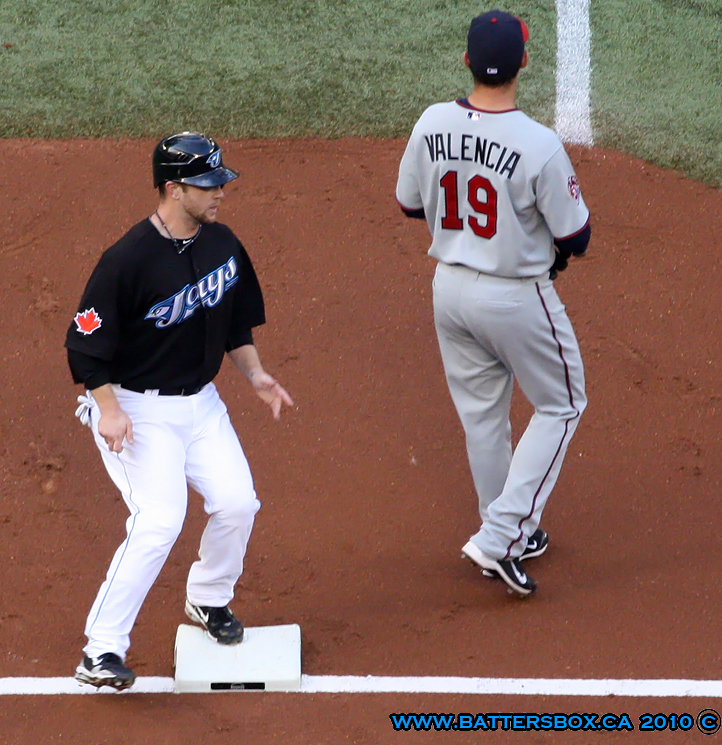 Hill reached second on an
Edwin Encarnacion
single and scampered to third on a
Jose Molina
base knock to load the bases. Twins third baseman
Danny Valencia
awaits a late throw.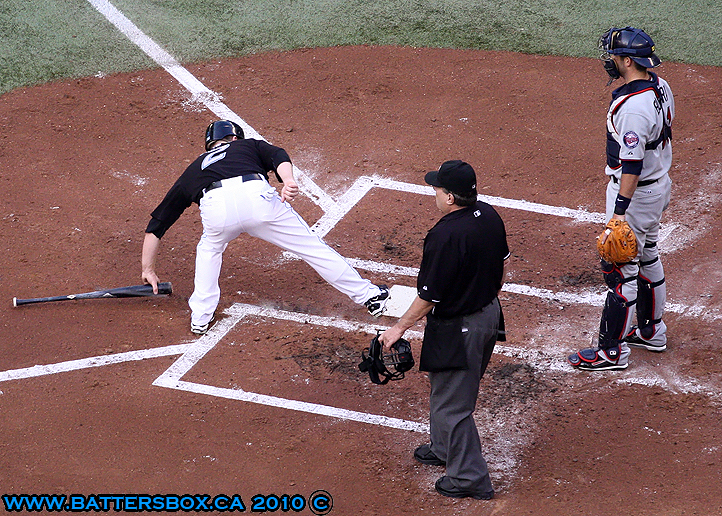 Hill multi-tasks by removing
Alex Gonzalez's
bat out of harm's way while stretching to step on home plate at the same time. Twins catcher
Drew Butera
, son of former Jay
Sal Butera
, can only look on as Encarnacion and Molina would also score on Gonzalez's two-out, bases-clearing double to make it 5-0 Jays.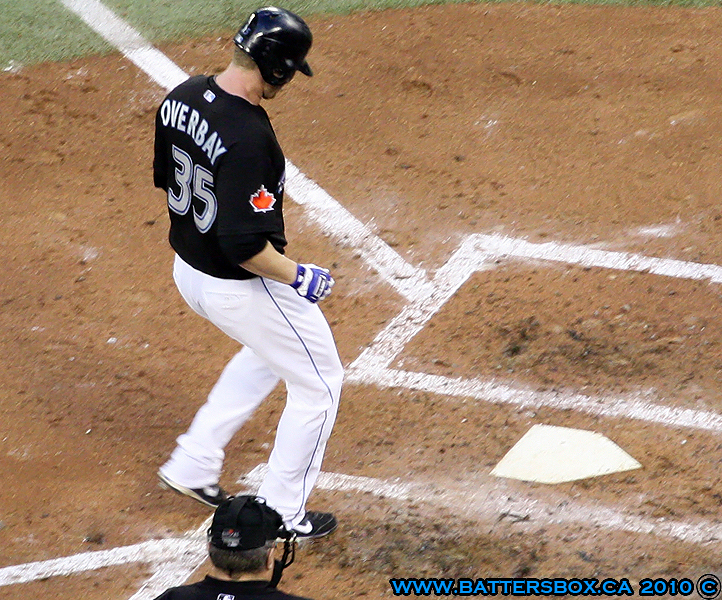 Overbay greets Twins reliever
Alex Burnett
with a solo blast to start off the seventh inning to make it 6-1 Toronto.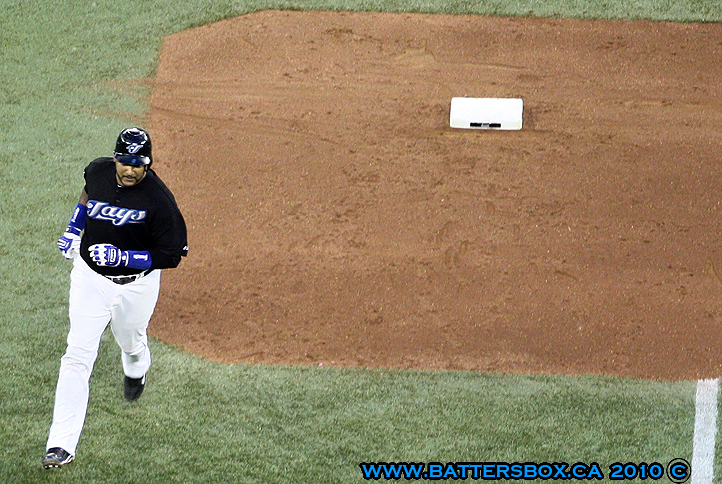 Molina is on his way to third after he belts his first home run in a Jays uniform off Burnett in the seventh to increase the lead to 7-1.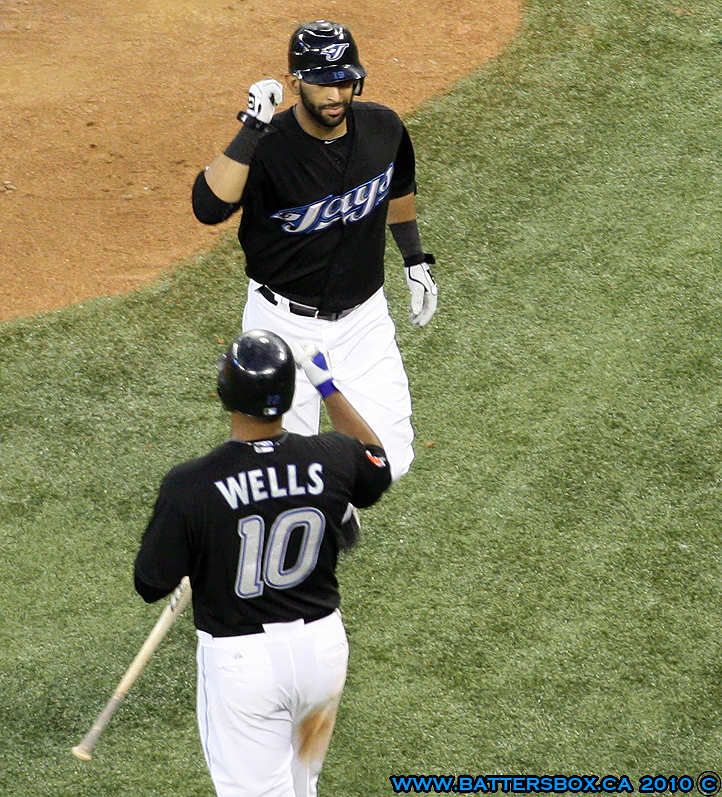 Of course, it would not be the "Toronto Blue Jays 2010 Game Day Experience" without a home run from the home run king.
Jose Bautista
, who is greeted by
Vernon Wells
, drills his 23rd homer of the year off lefty
Ron Mahay
to start off the eighth.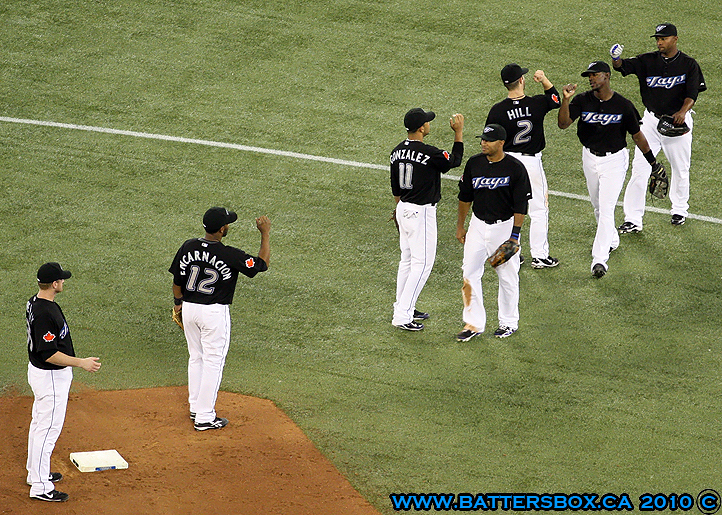 The Jays celebrate an 8-1 win over the eventual AL Central Division Champion Minnesota Twins. From left to right are
Lyle Overbay, Edwin Encarnacion, Alex Gonzalez, Vernon Wells, Aaron Hill, Fred Lewis
, and
Dewayne Wise
. The Jays begin the 2011 regular season against the Twins at the Dome April 1st.