The Toronto Blue Jays have made more dents to the 2011 transactions column. After signing free agent lefty
Darren Oliver
from Texas to a
one-year deal
and fellow southpaw
Aaron Laffey
to a
minor league deal
Friday, the Jays handed out
minor league pacts
to shortstop
Brian Bocock
and righties
Jerry Gil
and
Robert Coello.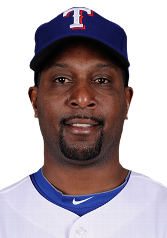 Darren Oliver will join his ninth major league team and enter his 19th season in the bigs when he suits up for the Blue Jays in 2012. Beginning his career with Texas, Oliver has also pitched for St. Louis, Boston, Colorado, Florida, Houston, the New York Mets and the Los Angeles Angels in addition to three stints with the Rangers. The Kansas City native became a full-time starter in 1996 and went 14-6 to help the Rangers win their first AL West title. The son of major league infielder Bob Oliver, the veteran lefty was the first pitcher to throw a pitch in an interleague game in 1997. After being out of the majors in 2005, Oliver enjoyed a re-birth as a reliever with the Mets in 2006 before going to the Angels and Rangers. Since 2006, Oliver has pitched in every post-season and was the winning pitcher in Game 5 of the 2011 World Series to put Texas one tantalizing win away from the World Series they couldn't quite win. Jays fans hope Oliver's playoff streak continues in 2012. He was 5-5 with a 2.28 ERA with two saves and a 44-11 K/BB ratio over 51 innings. FanGraphs shows he throws a fastball around 88 miles per hour and a slider around 77 MPH with an occasional changeup in the low 80s. Oliver, who sports a career mark of 112-90 with a 4.60 ERA, will turn 42 on October 6.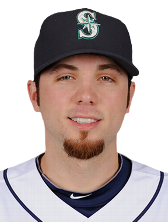 Aaron Laffey was a 16th round selection by Cleveland in 2003 and remained in the Tribe organization until this past March when he was traded to Seattle for infielder Matt Lawson. The 6-foot, 200 pound lefty was called up in 2007 and helped the Tribe reach the playoffs by winning four of six decisions over nine starts. His lone playoff appearance saw him pitch 4 2/3 innings of scoreless relief in Game 6 of the ALCS against Boston. In 2008, he won American League Rookie of the Month honours but was 18-21 with a 4.41 ERA over four seasons with Cleveland. After beginning his career as a starter, the Cumberland, Maryland native was strictly a reliever in 2011. He was 1-1 with a 4.02 ERA in 42 2/3 innings with Seattle before being claimed by the New York Yankees. He was 2-1 with a 3.38 ERA over 10 2/3 innings with the Bronx Bombers but was claimed on waivers by Kansas City in October. His career peripherals are a less than sterling 4.5 strikeouts and 3.6 walks per nine innings. FanGraphs shows Laffey throwing a fastball at 87 MPH, a slider at 79 and a change at 81. Laffey will be 27 on April 15.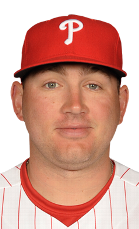 Brian Bocock was a 9th round pick by the San Francisco Giants in 2006 out of Stetson University and made his major league debut at the start of the 2008 season after an injury to Omar Vizquel. He batted just .143 in 32 games before being sent down. He remained in the Giants organization until January of 2010 when he spent 19 days with the Blue Jays after they claimed him on waivers. However, Bocock was picked up by Philadelphia on the waiver wire on January 26 and saw action in just six games in September and October, going hitless in five at-bats. The 5-11, 185 pound right-handed hitter spent all of 2011 in the minors, mostly with the Phillies organization until the Pirates claimed him August 2. He is a career .227 hitters in the minors with 16 home runs over six seasons. The Harrisonburg, Virginia native will turn 27 on March 9.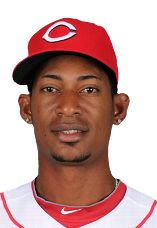 Jerry Gil is trying to return to the majors as a pitcher, eight years after making it as a shortstop with the Arizona Diamondbacks. A free agent signing out of the Dominican Republic in 1999, he singled against Cincinnati's Brandon Claussen in his first at-bat August 22, 2004. However, he hit just .174 with eight runs batted in with the D-Backs. Gil's other taste of the majors came in 2007 during a pinch-running assignment as a member of the Reds. After batting just .243 over 11 minor league seasons, Gil decided to try his luck on the mound with the Reds in 2008. Despite a career 5.82 ERA and a walk rate of 6.6 per nine innings, the 28 year-old Gil showed progress on the hill in 2011 by going 5-6 with a 3.59 ERA with six saves at Triple-A Louisville while posted a 59-28 K-BB ratio of 62 2/3 innings. Gil, who can throw up to 97 MPH according to this account, will turn 29 October 14.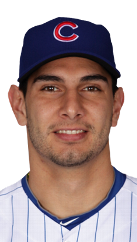 Robert Coello is looking to pitch on a Canadian mound again. He was taken in the 46th round by Kansas City in 2003 before being taken in the 20th round by Cincinnati in 2004 out of high school in Lake Eagle, Florida. Coello was a catcher when he was drafted but he was sidelined by a rib injury. The Bayonne, New Jersey native was released by the Reds late in spring training of 2006 but was picked up by the Los Angeles Angels in July. He finally pitched in 2007 for the Angels in the Arizona League and despite a 1.37 ERA and a 26-7 K-BB ratio in 26 1/3 innings over 20 appearances, the Halos let him go. Coello revived his career in independent ball by pitching for both the Calgary Vipers and Edmonton Cracker-Cats in 2008. He had a 5.74 ERA over 12 appearances in Calgary but put up an ERA almost four runs below that mark in Edmonton at 1.78 over 20 games. He was 2-0 and struck out 29 batters over 25 1/3 innings. Boston signed the 6-5, 250 pound righty after the 2008 season and made his big league debut in 2010 with the Red Sox as a September call-up. He was roughed up in his September 6 debut against the Rays by giving up three runs in 1/3 of an inning but pitched 5 1/3 shutout frames after that over five more appearances, including one scoreless inning against the Jays at Fenway Park September 19. Coello was traded to the Chicago Cubs for utilityman Tony Thomas this past February. He spent the entire 2011 campaign in the minors as a starter and a reliever, mostly at Triple-A Iowa where he struck out 94 batters over 95 innings, splitting 12 decisions with a 4.45 ERA. According to this report, Coello throws a heater in the 91-93 range with a forkball, a changeup and a curveball. He will turn 28 November 23.
Other headlines...
A sad note, the wife of Atlanta Braves trainer Jeff Porter dies after a collision involving a police cruiser.
The San Diego Padres acquire outfielder Carlos Quentin from the Chicago White Sox for two pitching prospects.
Texas Rangers outfielder Josh Hamilton gets encouragement to throw more baseballs to fans.