I was wasting my time scrolling through the Twitter when my beady eye lighted upon this particular image and I thought I would share.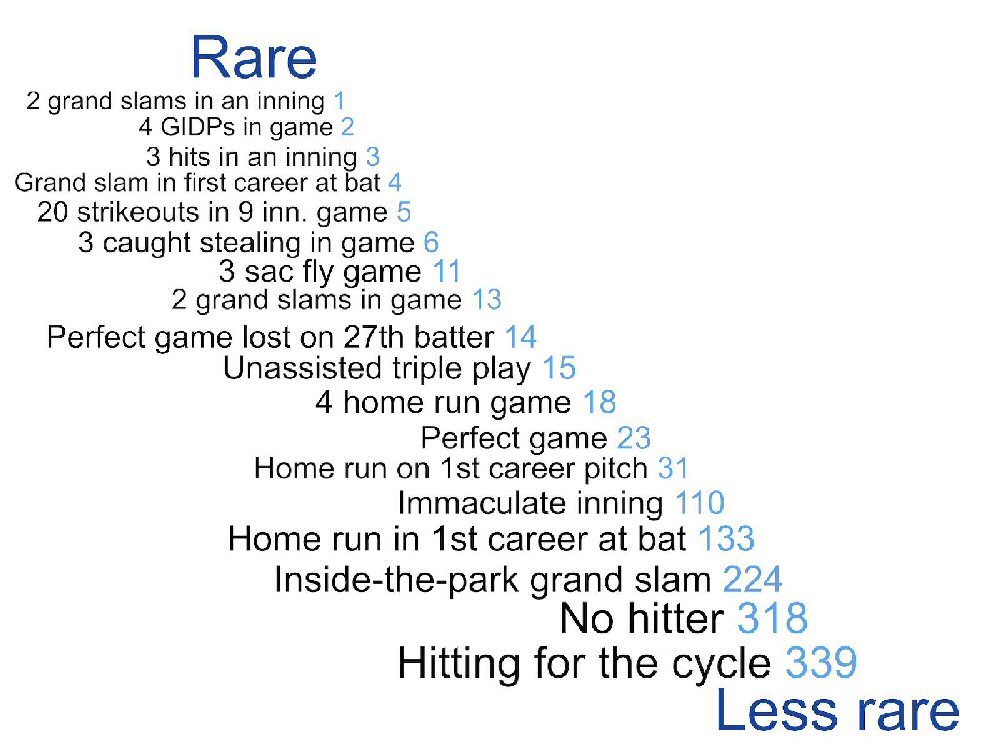 Isn't that cool? Consider the most common item on the list, hitting for the cycle. It's not that common. There have been just five of them in some 3500 games played in Toronto over these forty plus years (Gruber and Frye for the Jays, Brett, Davis, and Betts for the visitors) and I managed to be there for one of them (Jeff Frye, attendance 22,384.) The other one I can claim is one of the true rarities, the perfect game lost with one out remaining, known to history as the Roberto Kelly Game (attendance 48,789.) I have no idea how many games I've been on hand to see - roughly five or six hundred - and I've got none of the others. Definitely never seen a no-hitter, definitely never seen someone hit a homer in his first career at bat.
I can claim a rarity that doesn't make this list, because we've been talking about it lately - the World Series walk-off homer. There have been just 15 of them, and five of them were hit in New York City (one at the Polo Grounds, the rest... well, you know.) They squeezed in 52,195 that evening, so I shouldn't be alone.