Hello, hockey fans in Canada and the United States.
I trust we now have your undivided attention?
You might console yourself with the thought that not only are Toronto's other two teams still in action - they're both in first place. The Raptors, who were stomping the crap out of the Bulls while I prepared these notes, are irresistible, of course. They're one of the most attractive and appealing teams I've ever seen in my many, many years of following the local sporting scene. I have seldom seen a team so easy to cheer for. I am incredibly impressed.
And yeah, I'm sure there are other things happening on the local sporting scene besides baseball, the NBA, and the NHL. But they fly under what's left of my radar, and attention span.
And as for the Summer Game... the three way split atop the AL East broke in favour of the Blue Jays yesterday. They took care of business in Tampa while the Orioles actually managed to get through the ninth without letting Alex Rodriguez come to bat. Which brings me the most interesting stats line of Opening Week:
G  GS   W  L  QS    IP    H   R  ER  HR  BB  SO   K/9  P/GS  WHIP   ERA
5   5   0  2   0   21.2  36  27  24   5  13  12  4.98  83.2  2.26   9.97
That's one trip through the Yankees rotation. The relievers have been brilliant, posting a 1.16 ERA in 23.1 innings. But you'll notice that they've worked more innings than the starters, and that can't be the plan Cashman and Torre had in mind. Am I right, Mick? Yesterday Andy Pettite chipped in with his first appearance out of the Yankee bullpen since 1998. Needless to say, they can't go on like this. Even if A-Rod does drive in 175 runs. Scott Proctor's arm will need to be surgically reattached to his body in mid-July....
By the way - I don't recall anybody commenting on this yet - the stats at the utterly fabulous and indispensable
baseball-reference.com
are now being updated on a daily basis. As if it wasn't great enough already.
In other New York news, the Mets juggernaut hit a bump in the road and skidded to a halt. The shape of the obstacle looked awfully familiar to longtime observers of the NL East. Something like this.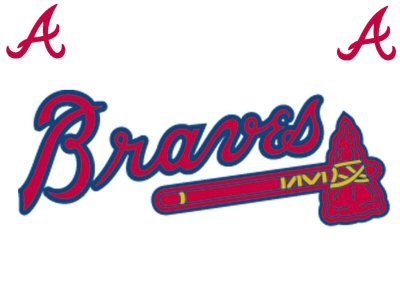 They're ba-a-ck, kiddies, and I told you, didn't I? (So did Liam, but he's a fan.) Oh, ye of little faith. John Schuerholz looked over his ball club this off season and decided that the good times were
not
over; that the Braves were a much better team than their record suggested (and Pythagoras agreed most emphatically with that assessment.) He identified his team's most glaring weakness - relief pitching - and aggressively went about the business of addressing that weakness. Very, very aggressively - Schuerholz is nothing if not decisive - he unloaded a young power hitting first baseman and a left handed starter for a couple of relief pitchers.
And so far, so good. Atlanta's relievers this year are 3-0 with 5 saves, and the Braves have the best record in the major leagues. I had the Braves pegged for the Wild Card, but with the way the Phillies are stumbling, and the way the Phils starting pitching, which looked to be their big advantage over their division rivals, is not getting it done....
La plus c'est change, la plus c'est meme chose!
It's the Home Opener tonight, with A.J. Burnett matched up against Odalis Perez. I will be in the house (I haven't worked a Home Opener in a long time, should be fun.) Your correspondent has a busy week ahead, and I fear this will have consequences. I was hoping to unleash upon an unsuspecting public my long-promised historical epic on Home Park Advantage. Alas, it's not quite done. And seeing as how I'm getting up at 6:45 to go to my day job, and going from there to the ballpark when that's done, finally arriving homeward more or less in time for Jon Stewart and Stephen Colbert... well, I don't think I'm going to get much done this week.
So after the home stand. I promise!