The season is over as far as I'm concerned but MLB insists on one more best-of-seven set before officially closing the book on 2015. Apparently, Game 1 of the World Series between the team I can't bring myself to identify and the New York Mets was supposedly an eventful one.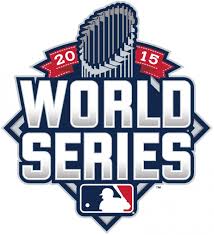 USA TODAY
looks at
Edinson Volquez
, whose father
passed away
with Volquez apparently not knowing about it until after his Game 1 start. Also,
Salvador Perez
may/may not
be cheating with some unknown substance behind his shinguard.
FOX
experienced a blackout during the game leading to some
awesome tweets
.
Former Blue Jays in this series -
Alex Rios
and
Kelly Johnson
Former Blue Jays farmhands -
Noah Syndergaard
and
Travis d'Arnaud

Former Blue Jays coaches -
Don Wakamatsu

Blue Jays connections -
Drew Butera
(father of Sal) and
Raul A. Mondesi
(father of Raul)

Schedule / Probables
Wednesday Game 2 , 8:00 pm ET -
Jacob deGrom
vs.
Johnny
"I will kick or knee you in the head"
Cueto
Friday Game 3 - 8:00 pm ET -
Yordano Ventura
vs.
Noah Syndergaard
Saturday Game 4 - 8:00 pm ET -
Chris Young
vs.
Steven Matz
Sunday Game 5, Tuesday Nov. 3 Game 6 & Wednesday Nov.4 Game 7- 8:00 pm starts (if necessary)