The Blue Jays have sent Travis Snider to AAA Las Vegas to get his swing back in order. The 21 year-old left fielder has struggled this season with a .242/.292/.394 mark with just three home runs and 12 RBI.
Update May 22/09 @10:20 a.m.: Joe Inglett gets the call back to the bigs according to the FAN 590.
Update May 22/09 @ 11:25 a.m.: Jays assistant GM Alex Anthopoulos confirms Inglett's call-up on the FAN 590.
Update May 22/09 @ 5:15 p.m.: "Rapid" Ricky Romero and "The Fugitive" Casey Janssen are back. Bobby/Robert Ray and Brett Cecil will say yo to Cosmo! Tip o' the cap to our posters for pointing this out.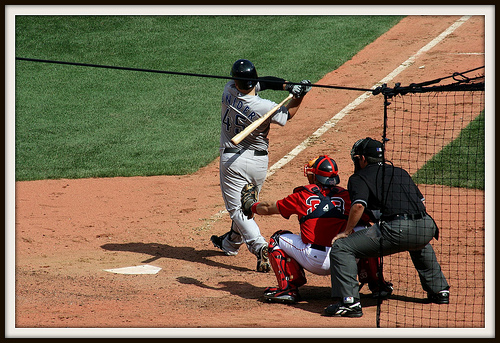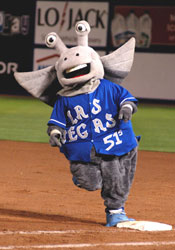 Snider had struck out 25 times in 99 at-bats to start the season after a solid spring training and a .301 batting average during his August/September debut in 2008. He hasn't sent one over the fence since his two-homer game against the Twins at the Metrodome that included a laser beam that wound up in the popcorn stand in the upper deck at the Metrodome in mid-April. Snider's demotion comes with interleague play beginning this weekend and resuming again in June. Adam Lind is expected to take over in left field.


Speculation from Jordan Bastian of bluejays.com indicates that Russ Adams or "Voodoo/Mighty" Joe Inglett will be called up from "Lost Wages" and the Toronto Star's Richard Griffin thinks it'll be Adams coming back to Baseball North. However, Adams hasn't played for the 51's since May 5th and is currently listed on the team's seven-day disabled list. Adams, hitting .324 in 14 games, has been out with a hand injury. Meantime, Inglett has been bothered by a sore hamstring but he returned to the 51's lineup Thursday night and went 1-for-5 with an RBI. He's batting .310 in seven games so far this season.
Snider should be in the Las Vegas lineup at some point this weekend as the 51's open up a series at Cashman Field against Oklahoma City, the Texas Rangers affiliate. He'll be meeting the affable Cosmo during his stay in Nevada.