Michael Crouse, from beautiful British Columbia, was a 16th round draft choice of the Blue Jays in the 2008 draft. Before being drafted Michael was a member of the Canadian Youth team. Michael's father, Ray Crouse, was a professional football player who played in the CFL and the NFL. Michael hit .337 this year for the GCL Jays before being promoted to Lansing in early August.
BB: Were you born and did you grow up in Port Moody, BC?
MC: I was born in New Westminster, BC and I grew up in Port Moody.
BB: And which baseball organizations did you play for?
MC: I played little league from about 6 to 13 years old with the Coquitlam little league and after that I branched off into the north shore premier league which is one of the top programs in Canada.
BB: Was your little league team good enough to try for the world series?
MC: We had a great team, basically the same team growing up which made it great chemistry-wise. We always competed in districts and we ended up playing the same teams over and over in the championship but we would always lose by about one run.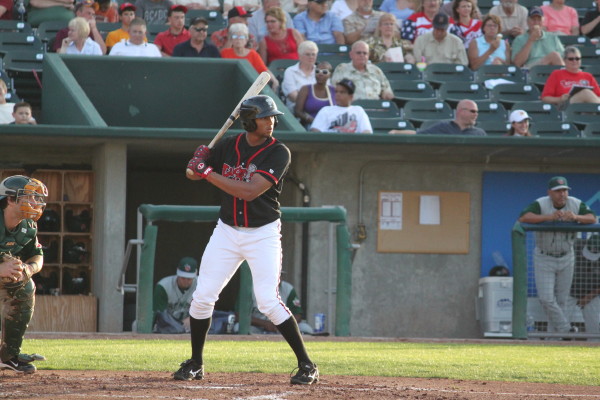 BB: Your father played in the NFL and CFL?
MC: Yes he did.
BB: What position was he?
MC: He was a running back. He played for the BC Lions, Calgary Stampeders, Green Bay Packers and the Kansas City Chiefs.
BB: Was that before you were born?
MC: Yes, I never got to see my dad play, just on film.
BB: Given your size you could be a football player. Did you play much football?
MC: I played football all my life and I stopped playing right before high school to focus more on baseball and basketball and other sports. I knew when I was 15 or 16 years old that I wanted to make baseball a career. So I cut out football to cut down on the injuries you can get.
BB: Your father wasn't a factor either way?
MC: No, he backed me 100% so I picked baseball.
BB: You were drafted at 17 years old. How much of a shock was it to go down to Florida at 17 to start your career?
MC: Normally it would be a total change of atmosphere but we had Team Canada tours that would go down to Florida and play some of the minor league teams. That prepared me for what I was getting into with the Blue Jays.
BB: This year your play has taken off, what do you out that down to?
MC: Every year you get a little bit more mature, you get more experienced. I try to put those things together each year and build on that, hopefully it keeps building up and I become the player I want to be someday.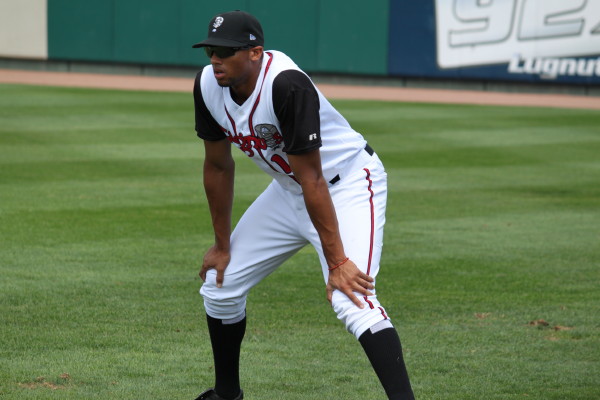 BB: How much of a surprise was it when you were told you were coming to Lansing?
MC: It was a big surprise. I thought I was going to be in the GCL for the rest of the season, and we only had three weeks left, so when I was told I was very happy.
BB: How much of an adjustment has it been to play in front of thousands of people, at night, versus playing at mid-day in front of a handful of people?
MC: It's a big adjustment because the GCL is midday in the heat of Florida and now it's 7pm games in front of fans, its an adjustment for sure.
BB: Hitting-wise, is it a change?
MC: Yes I think you have to get used to the lights a little bit but when it's all said and done it's still hitting, it's not that big of a difference.
BB: Do you find the pitchers much different here?
MC: Yes, they will locate their fastballs more, and they will make an adjustment to you in your next at-bat whereas in the GCL you see a lot more fastballs that you can hit.
BB: Coming from Vancouver do you think you will be ready for the cold here next April?
MC: In Vancouver we start our season in late March, early April. It rains, it's very cold until it slowly heats up so I'm ready.
BB: Did you ski growing up?
MC: I did but after I broke my arm in a snowboarding incident I stopped that.
BB: Is that forbidden under your contract?
MC: Of course, I can't do that anymore.
----------------------------------------------------
Batters Box thanks Michael Crouse for his time.