The Cincinnati Reds have signed former Jays outfielder
Fred Lewis
to a
one-year deal
worth $900,000 according to MLB.com. He joins World Series MVP
Edgar Renteria
as the veteran shortstop also signed on with the Reds.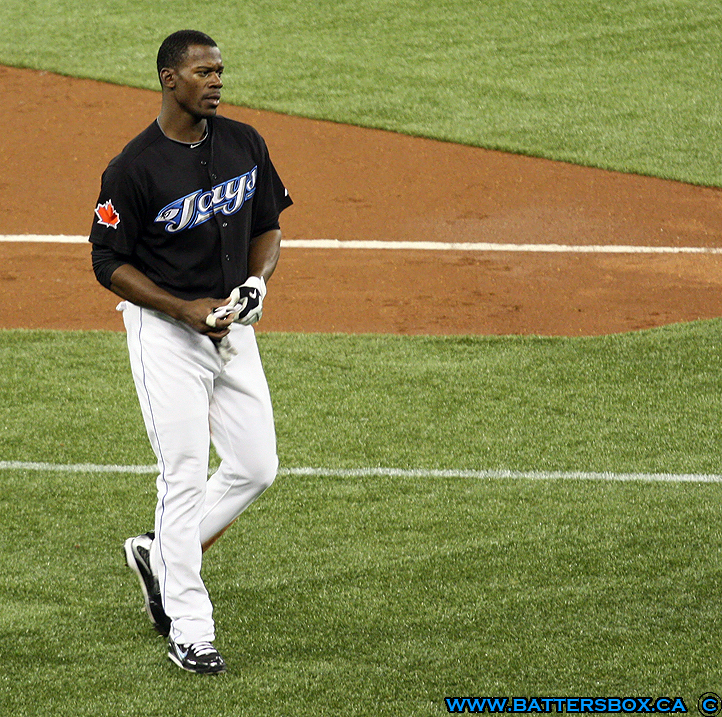 Fred Lewis
takes off his gloves as he prepares to take to the field against the Los Angeles Angels at the Dome April 18th.
---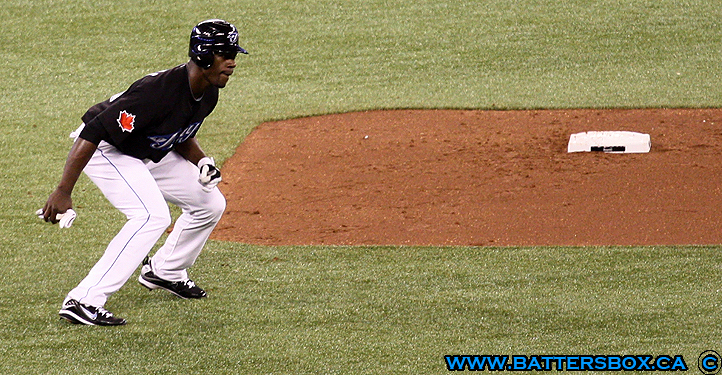 Lewis takes a huge lead from second base after a third inning double off Angels starter
Ervin Santana
. He would go on to steal third but he would be stranded in the Jays 3-1 loss.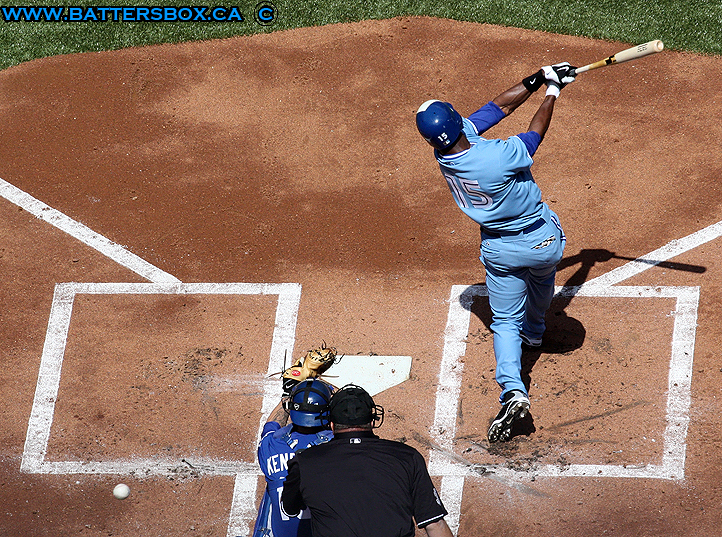 Lewis fouls one back against the Royals
Zack Greinke
at the Dome April 21st.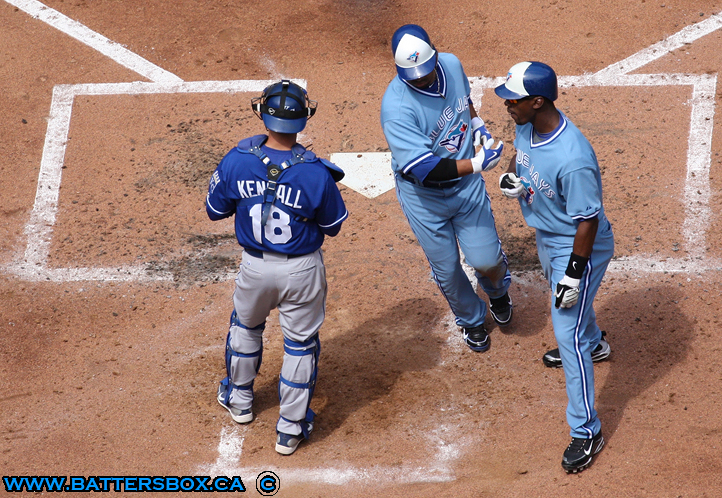 Lewis greets
Alex Gonzalez
after scoring on Gonzalez's two-run homer in the fourth inning to pull the Jays to within 3-2. However, the Jays would fall 4-3 to the Royals in 10 innings.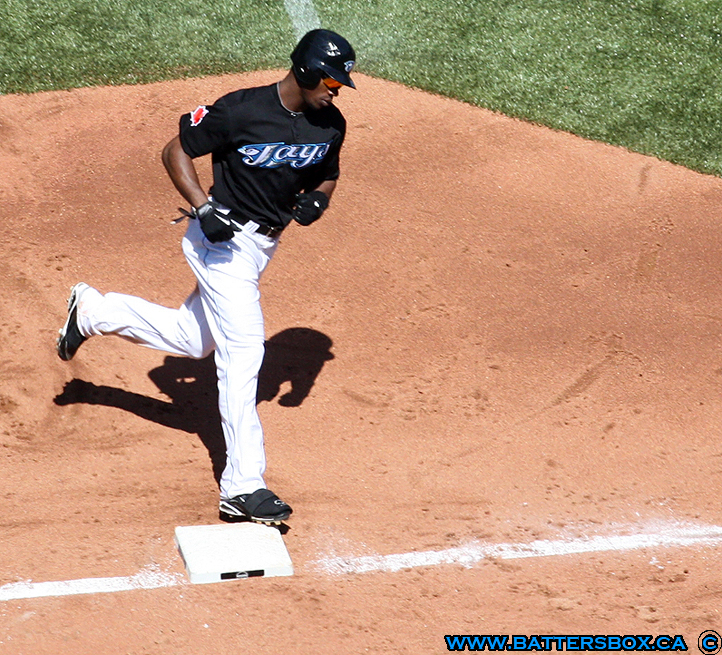 Lewis is about to reach third and head for home as he clubs his first home run in a Toronto uniform against the A's
Ben Sheets
at the Dome May 2nd.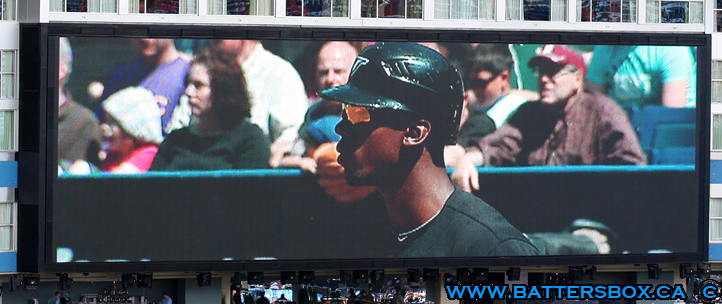 Lewis and
Aaron Hill
hit back-to-back jacks in the fourth inning to give the Jays a comfortable 9-1 lead.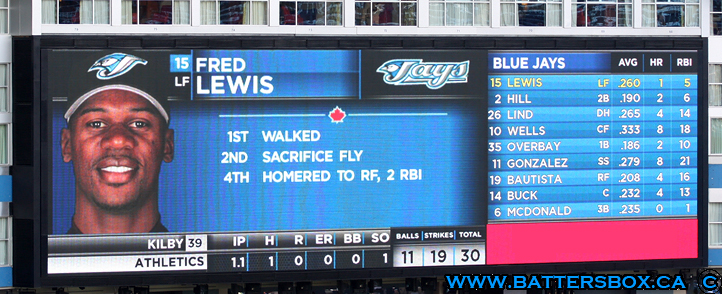 Lewis also added a stolen base as the Jays annihilated the A's 9-3.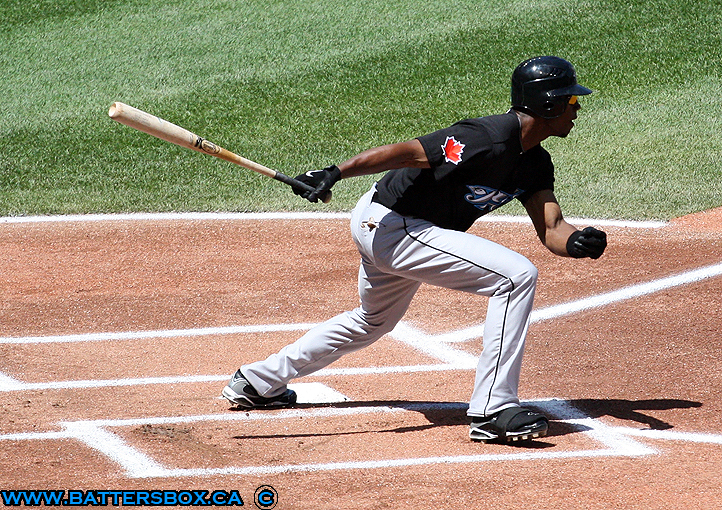 Lewis tries to ground one up the middle against the Indians
Fausto Carmona
at Progressive Energy Field May 5th.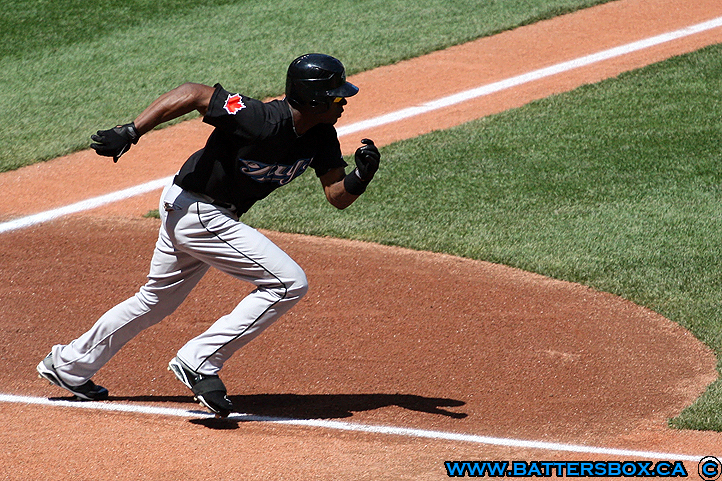 Lewis hustles towards first but is thrown out by Carmona.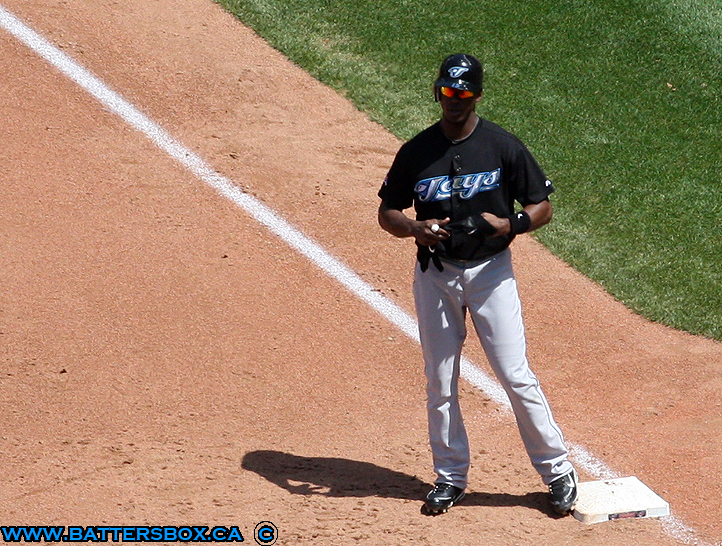 Lewis stands at first after a single in the fifth inning. He also added a pair of doubles, the second of which jump-started a three-run rally with two outs in the ninth as the Jays stunned the Tribe 5-4.
---
The 30 year-old Lewis moves on to his third major league team in Cincinnati after beginning his career back in 2006 with the San Francisco Giants. Acquired by Toronto for a player to be named later or cash, Lewis batted .262/.332/.414 with the Jays in 2010 and hit 31 doubles, five triples, eight home runs and 36 runs batted in. The Hattiesburg, Mississippi native also stole 17 bases in 23 attempts.
Lewis was picked by the Montreal Expos in the 20th round of the 2001 amateur draft but decided to sign with the Giants after they took him in the 2nd round of the 2002 draft. A product of Southern University in Baton Rouge, Louisiana, Lewis is a career .272 hitter in the majors with 21 homers and 51 steals to his credit. The 6-foot-2, 200 pound outfielder will try to do some damage against the Jays when they visit Cincinnati June 17-19.