Please check out
Anders'
thread below regarding
ESPN The Magazine
's
controversial article
accusing the Blue Jays of stealing signs. Here is the main thrust of the story.
A few of the players in the bullpen turned their backs to the field to fixate on the man in white, while others watched the stadium's radar gun. As soon as each pitch was thrown, those watching the man would call out what they thought he was signaling, and those focused on the radar gun would confirm his signal. Sure enough, the man in white was raising his arms above his head before every off-speed pitch and doing nothing when the pitch being called was a fastball.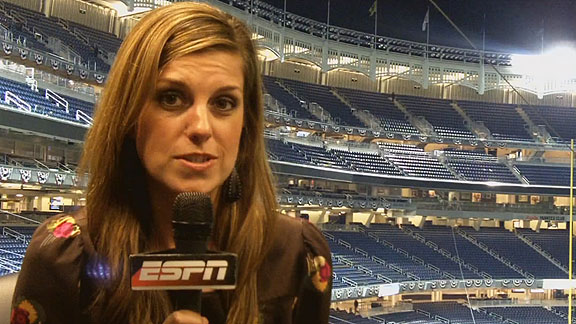 The article, written by
Amy K. Nelson
and
Peter Keating
, does not name any of the players making the accusations but makes reference to recent comments by Yankees manager
Joe Girardi's
complaints and Boston colour man
Jerry Remy
.