Try the Boston Red Sox, gumshoes! As noted in a previous thread, the Padres have traded first baseman Adrian Gonzalez to the Red Sox for three prospects - pitcher Casey Kelly, first baseman Anthony Rizzo and outfielder Reymond Fuentes. The Red Sox will also send a PTBNL San Diego's way.
Update Dec 5 @ 5:40 pm: The San Diego Union Tribune says the deal is not done yet. It's believed Gonzalez and the Red Sox are not seeing eye to eye on a proposed contract extension.
Update Dec 7: Now it looks to be done! Seven years, $154-million bucks.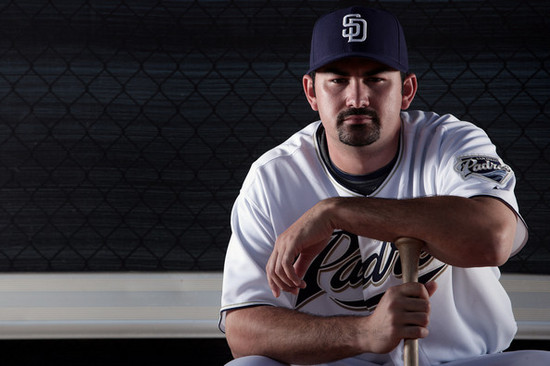 Meantime, the Blue Jays are hoping to make a big move of their own in acquiring a Cy Young Award winner. The Toronto Sun's Bob Elliott reports the Jays are targetting Kansas City ace Zack Greinke and it's believed the asking price will at least be Kyle Drabek and Travis Snider for starters.